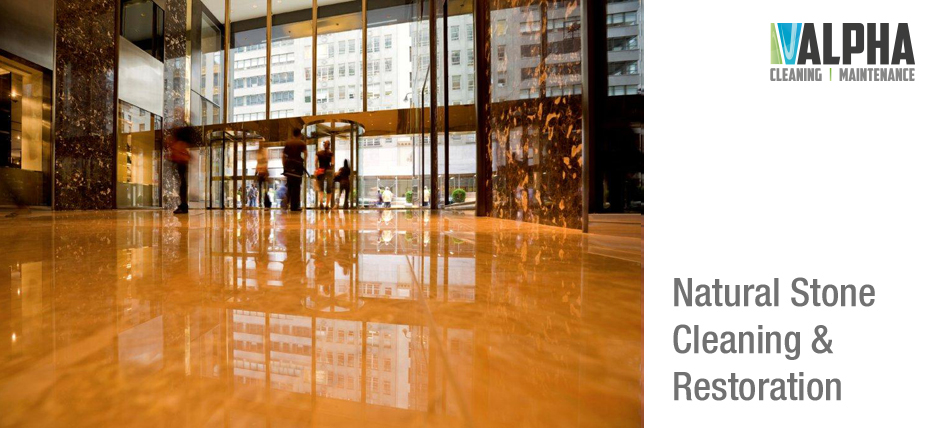 Natural stone surfaces tend to suffer from abrasions and tiny surface scratching. This eventually causes the floor to appear dull, unsightly and eventually the floor surface collects microscopic layers of soil, oil's and bacteria.
The traditional cleaning methods and chemicals used become ineffective as the soil deposits build up. It used to be that tiled floors or grout had to be replaced once they reached this state — but now you have a better option. With our revolutionary cleaning system, Alpha can restore even heavily soiled tile, concrete, natural stone, and grout to like-new brilliance.
Our specialist hard floor cleaning technique employs the use of modern technology, emulsification, heat, pressurised cleaning, and effective capture of the waste or slurry.
Once the floor and grout surface have been professionally cleaned ongoing protection is achieved with an impregnator sealer or colour sealer for grout. Sealing the surface will be effective in preventing permanent damage from the ingress of contaminants such as food and wine and make cleaning easier.